Elite Roller Door Repairs offers you specialised and expert roller door repairs and maintenance in Adelaide.
About Elite Roller Door Repairs
Elite Roller Door Repairs have been providing professional maintenance services for all manner of roller doors and garage doors since 2001. Whether your garage door is a roller door, a panel lift door or a tilt door we can repair and service it for you.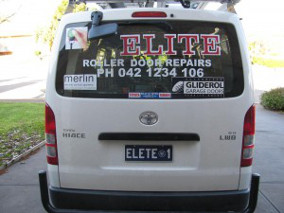 Who We Are
Elite Roller Door Repairs family owned and operated since 2001.  After dealing with 30,000 doors in the past 10 years we've seen any problem you can show us. We cut out the middleman and offer personalised service.
What We Do
The first thing we do is provide you with expert and efficient solutions to fix all manner of garage door problems.
Authorised Gliderol Service Technicians
All brands of rollerdoors
Replacement of Automatic Openers
Spare parts and Accessories
Problem doors are our specialty
For any size job our friendly, trained staff will diagnose your garage door problems, effect repairs, and have you back in business as fast as possible.
or click for a